Add Ohmcoin(OHMC)
Ohmcoin is a fast, secure, energy efficient cryptocurrency and soon to be donation platform, where new supply is minted by people holding Ohmcoin in their wallet or in a Karmanode.

Very soon karmanode holders will be able to vote on donation campaigns similar to gofundme or givealittle, all on the blockchain. Once a campaign or cause has been voted on, the ohm network may donate to the approved cause.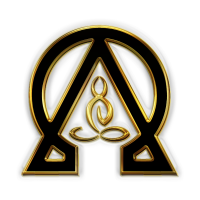 ---
Suggested by:
Andrew LaChasse
Done
Comments: 16
27 Mar


Justin

OHM is a great project lookong forward to watching this coin grow and the good the OHM Coin Community will do.

11 Apr


Relax

The team is working really hard to bring tech. Low coin supply. Great daily distribution from proof of stake low CPU usage mining. They have Karmanodes now (masternodes), and soon to have atomic swap, mobile, and smart contract capabilities. It's purpose is to be a blockchain platform for donation - called the Acts of Kindness (AOK) platform.

Join the Discord to receive free coin raining faucet - https://discord.gg/XHs4zh

12 Apr


Sean

OHMC - great community, easy message to get behind. Full support. Rock on

13 Apr


Vadim1981

Every man must have this coin! As well as his soul)) Because the soul of this community is very kind and open to all !!))

15 Apr


raju

please give me the discord link

15 Apr


Cora

Give more rain

16 Apr


ndoromas

This coin is awesome, with great communities and developers, make us [me] feel good anytimes, so please add this coin here

17 Apr


Dees77

Let fly with the coin, its safety.

17 Apr


MadRussianOHM

Kind and sympathetic company .. Good, quiet atmosphere in the group chat .. generous rains .. come check yourself .. enough to read !!

17 Apr


B2k

OHM !! add OHM plizz

17 Apr


25Rus

Friendly environment .. sensitive staff .. the solution of any issues in a matter of minutes .. Join!

17 Apr


Bret Elliott

Make it So!

17 Apr


DeDvKeDaX

You are Welcome evry1 Write Now !!!

17 Apr


joko4ko2

OHMC the greater Crypto and Community

17 Apr


melnikola

Very cool service. Everything is accessible and understandable. Perfectly!

19 Apr


Diogenes

Excited to see this coin take off. Projections are looking good and the team is making constant improvements to bring in more knowledge to make it a success.