Ardor Platform ARDR
The unique parent child chain architecture of the Ardor Platform allow companies to build their products and services using child chains while relying on the security provided by the parent chain.

Energy Efficient
ENERGY EFFICIENT

The Ardor Platform uses the Proof-of-Stake consensus algorithm which eliminates mining competition, therefore nodes can use low energy and economical hardware.

Blockchain Bloat
NO BLOCKCHAIN BLOAT

Child chain transactions can be removed from the blockchain once they are confirmed, to keep the actual blockchain lightweight and efficient.

Reliable & Maintainable Product
RELIABLE & MAINTAINABLE

Ardor is built on top of NXT's four years of production experience, and is developed in Java the most popular development language for commercial applications.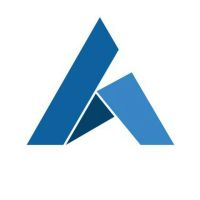 ---
Suggested by:
theTriper
Done
Comments: 16
20 Mar


Matt Hinkley

Best there is! Period!

20 Mar


지오디

굿zzzzzzzzzzzzzzzzzzzzzzzzzzzzzzzzzzzzzzzzzzzzzzzz

21 Mar


Mino

Goooooooood!!

21 Mar


soulfree

Ardor let's go

21 Mar


Mie kim

1982 09 12

21 Mar


T•P

Ardor, the future of Blockchain as a Service

21 Mar


Luca

The main concept of the Ardor platform design (which is 100% PoS) is a separation between the "forging token" and the "transactional token". This is used to achieve both much greater scalability, by reducing blockchain bloat, and flexibility, by allowing multiple other transactional tokens to be used, allowing custom "child chains" (the transactional chains) to exist and run on the same network of nodes. Ardor is the parent chain that is in charge of generating (forge)new blocks in this platform

22 Mar


Manzhue

Nice job ......

26 Mar


Do hyun

I stand here for you Ardor! You have already largest background lets go upside

26 Mar


Luca Salvati-Styles

Ardor has a great future.

27 Mar


Gis

Great crypto!!!
Work fine

04 Apr


Joseph Pringle

Ardor please!

09 Apr


lie chen sing

Two thumbs for ardor

10 Apr


a

Ardor please!

01 May


Luca Salvati-Styles

Woooo! Ardor!!

04 May


Jason

please add ardor and ignis