Espers (ESP)
Espers Technologies

Blockchain Technology
Blockchain technology has the capabilities to change a variety of things in the world and can also be the backbone of a new internet. One place that blockchain technology has not had an impact on yet is website on the blockchain. However, Espers is trying to change that and is well on their way to doing so.
Website on the Chain
Espers Blockchain will keep sites extremely safe and will make them virtually impenetrable, which is creating a new standard for website safety and security. In addition to the security improvements, Espers Blockchain will also ensure that your website is never taken down or removed, no matter what. You will also have complete control of your data, and the sites will feature faster server times.
Secured Messaging
Developing the usability features: The secured messaging system, masternodes (intuitive node launching and monitoring), smooth sync patch, shrinking blockchain, light clients and much much more.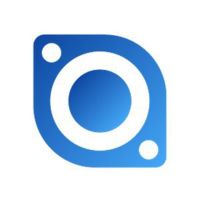 ---
Comments: 13
20 Mar


BRIAN THORNLEY

Sleep8n giant if there able to write code correctly.

20 Mar


Lu skorski

Great! Good News

20 Mar


Jack

Ukryty gigant w kryptowalutach

20 Mar


Bartosz

Let's go ;)

21 Mar


Yvan Bomolo

Sleeping giant and yet he's being tickled to wake up. Espers let's push it #hodl

21 Mar


Владимир

Скоро будет ВЗРЫВ миллионов))

24 Mar


Vladimir

Nice project!

24 Mar


Ant

Websites on the blockchain... You don't have to be too smart to see how massive this could become, Espers really could revolutionize the net, I'm in and hodling till at least 2020. Can't believe more people aren't talking about it & still such a bargain.

24 Mar


Suren

Очень сильная но недооценённая монета, технология восстребованная, как только продукт будет выпушен на рынок, легко можно попасть в топ 10

25 Mar


Barnicl3s

Big things are coming people, BIG THINGS.

25 Mar


Coinman

Esp good....

26 Mar


Alain

This is a great project that could help websites to be more secured! This coin needs to be added asap

27 Mar


patrick

please list esp