SafeExchange (SAFEX)
Safex is a decentralized marketplace that for the first time in history shifts paradigm of trade towards crypto commerce.

People can now become a part of the emerging global marketplace that rewards crypto assets and allows for a secure enclave where people can buy and sell goods and services in exchange distributed crypto currency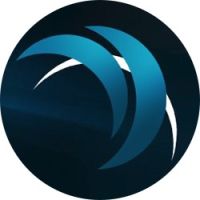 ---
Comments: 7
28 Mar


Schmmozy Joe

Great Project! Growing team, and marketplace wil be online soon. Any exchange offering Safex will do well!

28 Mar


brad

Great project. Dan knows his stuff!

28 Mar


Craig

Cant go wrong with Safex. Its currently my biggest holding!

30 Mar


Lu

Safex is building a solid foundation with balkaneum

30 Mar


Stewpot

I think Safex is the future. We are just so close to the beginning, it's not even tangible. This is like, the beginning of Facebook, but for money. For buying and selling, like eBay, but with complete privacy on the regular internet that we use today.

31 Mar


Jurek ze Spychowa

Keep up good work SafeX team!!!

09 Apr


mlg pro

Great Coin!