CASHAA (CAS)
Cashaa The Next Generation Banking Platform for The Next Billion. Cashaa connects businesses and individuals on Blockchain to the existing financial world in a decentralized manner. Its financial technology combined with mainstream fiat will enable real-time, peer-to-peer value exchange and payment services agnostically across all the Blockchain.
Visit cashaa.com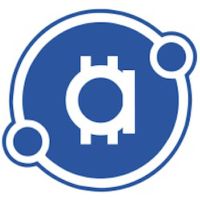 ---
Suggested by:
Tr•p•r
Done
Comments: 12
22 Mar


ANIL LAKRA

21st CENTURY best Banking Block chain technology WORLDWIDE Remittance service.
WORLD WIDE Top 100 BLOCK CHAIN RANK ACHIEVER. GREAT SALUTE TO TEAM CASHAA.

22 Mar


Udim Akpan

Good to go

22 Mar


Aravind Pillai

Cashaa makes the world together

22 Mar


Queen Wiki

A REAL PRODUCT; A REAL SERVICE; A REAL Mass Adoption Cryptocurrency!

28 Mar


Chetz

Cashaa has good potential with great Team onboard.

04 Apr


nilesh ruparelia

Great cashaa

05 Apr


Rajeev

Great one day Cashaa is a trend setter in Banking sector

08 Apr


sultan kassam

Cashaa is the real solution to the many problems.. Cashaa is the future of banking!!!

09 Apr


JS

Amazing products, amazing community, the future is Cashaa!

13 Apr


nilesh ruparelia

Great project cashaa

14 Apr


Vinay Kumar

Great product world bankiNg is In your hands

15 Apr


Nguyễn Tú Anh

nice project!